Event Details
Registration is closed for this event
Part 2 of our 3-part Ventilation Series
About the session
We spend 90% of our lives inside buildings and yet the indoor air quality is often poor. As we continue to improve the airtightness of our buildings, we need to ensure that the quality of indoor air is maintained for our health and well being. In the light of the pandemic, an improvement in indoor air quality is more essential than ever before.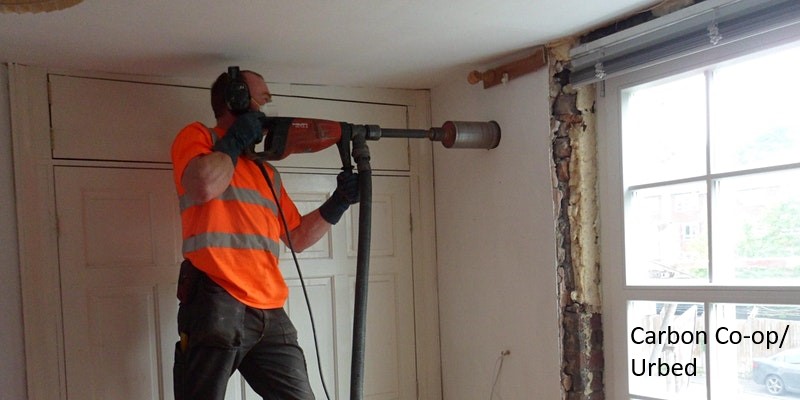 The Level 1 session on 8 February covers the basic principles of ventilation, its link to building performance, moisture control in buildings and indoor air quality.
The content in this Level 2 two hour online training session is separate from Level 1 (with the exception of expanding on duct pressures and going more in depth into design) so book your place to learn about the topics covered below.
Vince House and Peter King of Aereco will provide a technically detailed, in-depth session explaining:
How to calculate ventilation extract rates
How occupancy affects the sizing and efficiency of ventilation systems
How to select the correct ventilation system
Acoustics in ventilation systems
The importance of adaptable systems
Contaminants which affect IAQ such as C02 and VOCs
This training session will have Q&A breaks to allow participants to ask questions of the speakers.
About the Ventilation Series
This seminar is part of a series of 3 events on Ventilation, with the first session (Level 1) taking place on 8 February 2022 and the third session from the perspective of the client, contractor and supplier taking place on 8 March 2022.
The first session can be attended as a stand alone course, but if you are interested in the second session it is recommended to book both dates as Level 2 will refer heavily on detail from Level 1.
The third session can be booked along with the other two or as a stand alone course.
Special offers
Book all 3 training sessions in the series for a reduced rate: £65 for members, £90 non-members
342 offer: book 3 places on this course for the price of 2
About the Trainers
Vince House, UK Sales and Operations Manager, Aereco limited
Vince has been in the heating and ventilation industry for 20 years, this time has been split between manufacturers and contractors, giving a good balance of experience of the supply chain and delivery side.
Vince has been working predominantly within the social housing sector for the last 11 years, he is passionate about energy efficiency, and delivering a quality end product.
Peter King, UK Sales and Operations Manager, Aereco limited
Peter has over 20 years' experience within the Ventilation industry in both the commercial and domestic sectors covering all aspects of its delivery from design to manufacture to installation and commissioning.
For the past 8 years Peter has worked for Aereco Ltd and been one of the leading advocates for Demand Controlled Ventilation within the UK.
Aereco invented and are the market leaders in Demand Controlled Ventilation. For over 30 years they have been at the forefront in understanding and controlling IAQ in buildings. With systems in millions of homes all over the world, they bring an unrivalled practical experience of DCV.
This event is held with thanks to:
When
February 22nd, 2022 16:00 through 18:00
Event Fee(s)
| | |
| --- | --- |
| Members of The Green Register (including Part 1 on 8 Feb 2022 and Part 3 on 8 March 2022) | £65.00 |
| Non-Members (including Part 1 on 8 Feb 2022 and Part 3 on 8 March 2022) | £90.00 |
| Members of The Green Register (this event only) | £25.00 |
| Non-Members (this event only) | £35.00 |
Event terms and conditions
| | |
| --- | --- |
| Enable terms and Conditions Acceptance | |
| | |
| --- | --- |
| Checkbox Position | Top profile |
| | |
| --- | --- |
| Checkbox text | I accept the Terms & Conditions |
| | |
| --- | --- |
| Terms and Conditions File | |
| | |
| --- | --- |
| Link Label | Terms & Conditions |
| | |
| --- | --- |
| Introduction | Please read and accept the terms &conditions and our Data Policy. |
---
This event was posted in