Event Details
Event series: "A fabric first approach to healthier more energy efficient new and existing buildings."

One of our most popular seminars offering solutions when retrofitting roofs, external walls and floors. Working with the existing fabric, traditional building materials and older methods of construction, refurbishing homes can often be as challenging as new build projects.
It requires extremely careful consideration of any intervention so that the work results in an improved building thermal performance without creating issues such as damp, mould and interstitial condensation.
The speakers from Green Register partners Ecological Building Systems are experts in the field of sustainable solutions that enhance rather than harm existing buildings.
They will set out the problems with inappropriate interventions, for example, the use of non-moisture vapour diffusion open materials and unvented air gaps behind insulation, followed by a series of sustainable solutions based on the in-depth experience gained over decades of work in this field.
Delegates will learn about the various options available for refurbishing lofts, floors and 'difficult to treat' external solid stone and brick walls using natural insulations and products that are compatible, durable and relevant to our climate in the UK.
The presenters will be available for advice on individual projects both within the seminar and on an ongoing basis.
Programme - To include:
Setting the Scene – Why retrofit
Neil Turner, Technical Sales Manager, Ecological Building Systems 
•    Indoor Air quality and Comfort
•    Moisture and its impact on buildings
Robust Solutions for Externally Insulating Solid Walls 
Ilias Igoumenidis, Technical Support Engineer, Ecological Building Systems MEng Civil Engineer, CPHD 
• Ecological External Wall Insulation Systems suitable for breathable construction 
• Basic performance characteristics
Roof Refurbishment 
Neil Turner, Technical Sales Manager, Ecological Building Systems 
• Upgrading the thermal performance of cold attics 
• Optimising the thermal performance of rooms in roofs
• Insulating existing roofs 
• Replacing your roof 
• Airtightness & Windtightness in roofs
Thermally upgrading Existing Floors 
Dave Judd, Technical Sales Executive, Ecological Building Systems
• Thermal Solutions for Suspended Timber Floors 
• Thermally upgrading Solid Floors
____
This seminar is part of a series of 3 events on "A fabric first approach to healthier more energy efficient new and existing buildings" and includes:
How to Internally Insulate Solid Stone and Brick Walls
Roofs, External Walls & Floors
Achieving Airtightness
Each event can be attended as a stand alone course, or if attending the whole series they will complement each other. 
Special offers
Book all 3 in the series for a reduced rate: £110 for members, £150 non-members - a saving of over 10% compared to booking separately!
To book for the whole series please visit the page for Session 1.
Book 3 places for the price of 2. Use this discount code when registering: 342
The 342 discount can only be used for 3 people from the same organisation booking a place at the same event / whole series of events
About the trainers
Ilias Igoumenidis is Technical Support Engineer at Ecological Building Systems. Born and raised in Greece, Ilias graduated from the Polytechnic school of Civil Engineers of Patras University and for many years ran his own Design and Construction company prior to moving to the UK. Since 2013, he has been heavily involved with low energy consumption in building projects. He was the first person in the Hellenic Passive House Institute to gain the International Certification of a Certified Passive House Designer. Ilias played a significant part of the first Certified Passive House project [Enerphit] in the south eastern Mediterranean area "Passivistas". Recent projects that Ilias has been involved with include:
Agar Grove, London Borough of Camden, 500 affordable homes for new and existing tenants, putting energy performance and fuel poverty top of the agenda, Hawkins\Brown Architects.
Glen Cottage, Allonby, Cumbria, internal and external renovation of solid stone property with Diathonite Evolution system.
St Leonards, Chelsea, London, internal renovation with Diathonite Evolution and Calsitherm climate board systems, Richard Bayliss, Le Lay Architects & Harry Paticas, Arboreal Architecture.
Dave Judd is Technical Sales Executive at Ecological Building Systems. Dave has extensive experience with energy efficiency retrofits and is well acquainted with the "fabric first" principles of integrating airtightness and insulation in both new-build and existing buildings.
He has also worked within the domestic renewable energy sector, with the main emphasis on solar PV, solar thermal and biomass systems. He has a Degree in Environmental Science and an MSc in Architecture: Advanced Environment & Energy Studies.
Neil Turner is Technical Sales Manager at Ecological Building Systems. A BBA-competent U-value assessor, who has been involved in developing CEN (Comité Européen de Normalisation) European standards, Neil has extensive experience in the building products sector. Neil advises architects, contractors and timber frame specialists on the specification of sustainable insulation products and has been involved in numerous sustainable projects throughout the UK. Recent projects that Neil has been involved with include:
Bristol City Council affordable Passivhaus housing scheme with pro clima systems, Halstatt Construction and Gale & Snowden Architects
York Road Montpelier Bristol, internal and external renovation with Diathonite Evolution system, Andrew Dale Architects
Oak Meadow Primary School, Thomas Vale Construction and Cygnum pro clima
West Dulwich Passivhaus new build pro clima systems, RDA Architects
What have delegates said about previous seminars with EBS?
"Excellent ... good mix of technical and practical demonstration."
"Excellent diagrams clearly explaining the concepts and practical examples and common problem descriptions."
"Very clear, helpful and very well done!"
Working in partnership with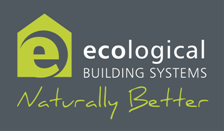 When
20/03/2024 from 09:00 to 12:30
Event Fee(s)
| | |
| --- | --- |
| Members (This event only) | £52.50 |
| Non-Members (This event only) | £70.00 |
Event terms and conditions
| | |
| --- | --- |
| Enable terms and Conditions Acceptance | |
| Checkbox Position | Top profile |
| Checkbox text | I accept the Terms & Conditions |
| Terms and Conditions File | |
| Link Label | Terms & Conditions |
| Introduction | Please read and accept the terms &conditions and our Data Policy. |
---
This event was posted in