Event Details
A new series, delivered over four sessions each lasting two hours. Each event can be attended as a stand alone course, or if attending the whole series they will compliment each other.

New Series:
Airtightness in Detail for Designers and Builders
Airtightness and vapour control are crucial when creating a low energy or Passive House building. Achieving and installing stringent levels of airtightness may feel daunting, but this training series will guide contractors and builders on both theoretical and practical training for both domestic and commercial projects. The benefits of airtightness and vapour control are substantial and numerous, including reduced energy consumption, improved levels of comfort and a healthy environment for occupants when combined with effective ventilation and, importantly, structural durability.
We spend around 90% of our time indoors and most building
failures are caused by moisture related issues, the need for active moisture management, lifetime building durability and a healthy living environment become more crucial than ever. During these four sessions, you will learn what airtightness is (and isn't), why it matters, the causes and effects of poor moisture management and current vs. future airtightness standards.  
The training series highlights the importance of a collaborative approach on site and for a change in attitude to interpret airtightness designs and construct buildings that are more durable, healthy, and fit for the future.
You will also see lots of practical installations and engagement offering help and advice on all those details you previously considered might be tricky and how they can easily be solved with just a little forethought, knowledge and the right products and tools. You will receive industry leading training from highly experienced technical professionals with the opportunity to engage throughout.
Who should attend?
Builders, contractors, architects, designers and other professions should attend to get an invaluable insight into airtightness, vapour control and detailing, and the importance of a collaborative approach when on site.
About this session:
AT4: Airtightness - Putting Theory into Practice
The focus for the last session in the airtightness series will be on practical applications. Our trainers will take delegates through practical installation videos, showing tips, how to apply and the right solutions for each junction.
09.00 - 10.20 - Trainers: Ilias Igoumenidis, Technical Support Engineer and Dave Judd Technical Specification Advisor. 
The focus for the last session in the airtightness series will be on practical applications. Our trainers will take delegates through practical installation videos, showing tips, how to apply and the right solutions for each junction. 
We will also focus on some of the challenges and include:
Common Mistakes and how to overcome them.
Intermediate airtightness testing.
Weather and site conditions and preparation of substrates.
Site cleanliness
Co-ordination and communication on site, between trades
Sequencing and planning.
10.20 - 10.30: break
10.30 - 11.00 - Practical case study with Alex Burn from 4Site Engineering and Construction Ltd.
Alex, a Certified Passive House Tradesperson, will share his on-site experience to achieving airtightness on retrofit projects during his presentation 'Putting Theory into Practice – A Contractor's Perspective'.  He will discuss his approach to deep retrofit in buildings following Passive House/ EnerPHit principles and how he has achieved results as low as 0.6 AC/H @ 50Pa and his methods to tackling and addressing tricky junctions, along with the challenges and forethought required to bring projects to a successful low energy status. 
Special offers
Book all 4 in the series for a reduced rate: £108 for members, £144 for non-members - a saving of over 10% compared to booking separately!
About the trainers
Ilias Igoumenidis, Technical Support Engineer, Ecological Building Systems
Born and raised in Greece, Ilias graduated from the Polytechnic school of Civil Engineers of Patras University and for many years ran his own Design and Construction company prior to moving to the UK. Since 2013, he has been heavily involved with low energy consumption in building projects.  He was the first person in the Hellenic Passive House Institute to gain the International Certification of a Certified Passive House Designer. Ilias played a significant part of the first Certified Passive House project [Enerphit] in the south eastern Mediterranean area "Passivistas".  Recent projects that Ilias has been involved with include:
Agar Grove, London Borough of Camden, 500 affordable homes for new and existing tenants, putting energy performance and fuel poverty top of the agenda, Hawkins\Brown Architects.
Glen Cottage, Allonby, Cumbria, internal and external renovation of solid stone property with Diathonite Evolution system.
St Leonards, Chelsea, London, renovation with Diathonite Evolution and Calsitherm climate board systems, Design & Visual Concepts contractors.
Dave Judd, Technical Specification Advisor, Ecological Building Systems
Dave has extensive experience with energy efficiency retrofits and is well acquainted with the "fabric first" principles of integrating airtightness and insulation in both new-build and existing buildings.
He has also worked within the domestic renewable energy sector, with the main emphasis on solar PV, solar thermal and biomass systems. He has a Degree in Environmental Science and an MSc in Architecture: Advanced Environment & Energy Studies.
Alex Burn, Director, 4site Engineering & Construction Ltd, and Certified Passive House Tradesperson
Originally from a Civil Engineering background, Alex first got involved in the domestic building trade in 2009. His interest in low energy buildings led to him build his own house to Passive House standard in 2016 and since then 4Site Engineering & Construction Ltd has concentrated solely on low energy and Passive house projects, completing a number of successful new builds and deep retrofits in the last few years.
What have previous delegates said about previous seminars with these trainers?
"Excellent diagrams clearly explaining the concepts and practical examples and common problem descriptions."
"Very clear, helpful and very well done!"
"Excellent ... good mix of technical and practical demonstration."
Working in partnership with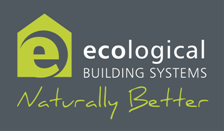 When
06/12/2023 from 09:00 to 11:00
Event Fee(s)
| | |
| --- | --- |
| Members (This event only) | £30.00 |
| Non-Members (This event only) | £40.00 |
| Members (series) | £108.00 |
| Non-Members (series) | £144.00 |
Event terms and conditions
| | |
| --- | --- |
| Enable terms and Conditions Acceptance | |
| Checkbox Position | Top profile |
| Checkbox text | I accept the Terms & Conditions |
| Terms and Conditions File | |
| Link Label | Terms & Conditions |
| Introduction | Please read and accept the terms &conditions and our Data Policy. |
---
This event was posted in